Helios Penta
DESIGN for MACHA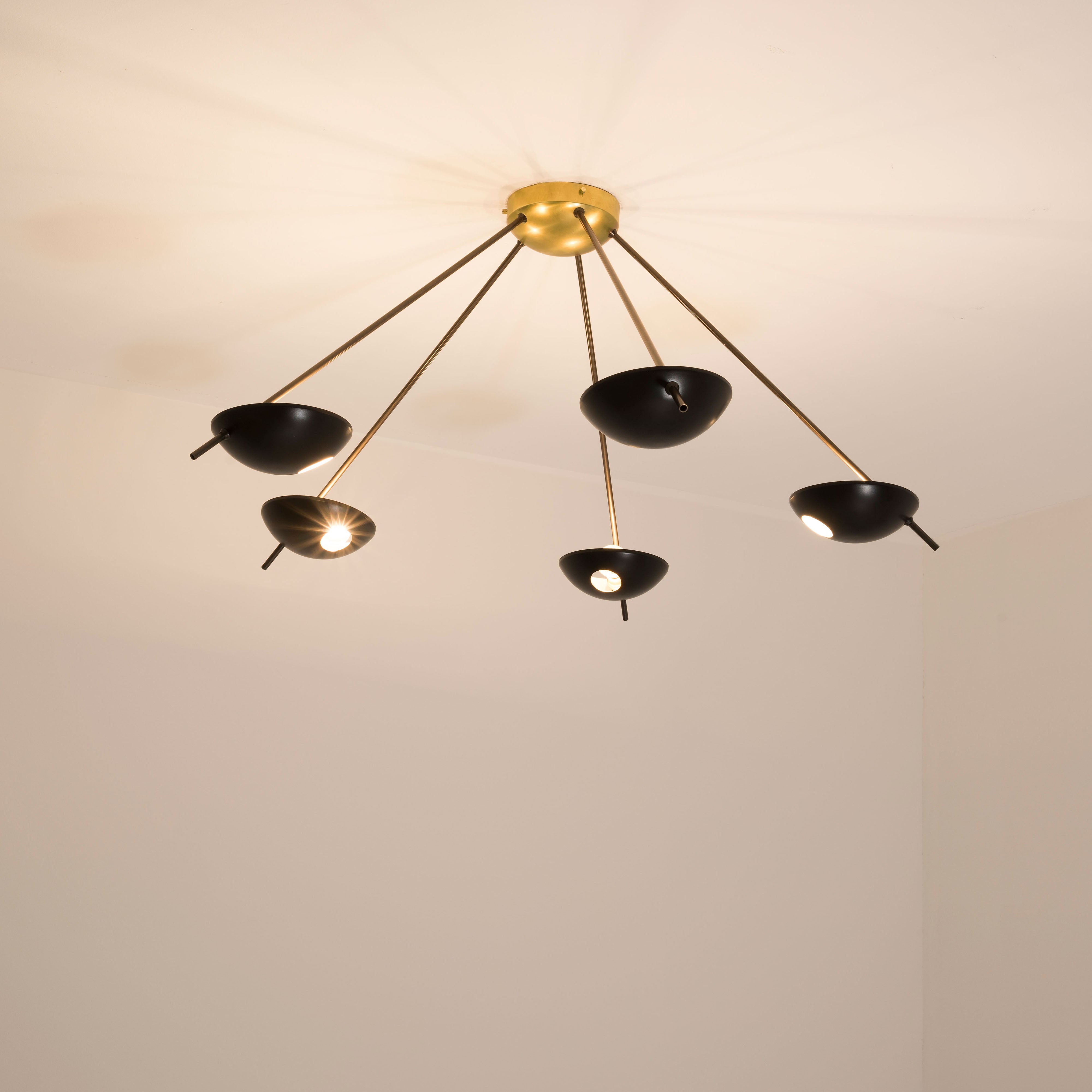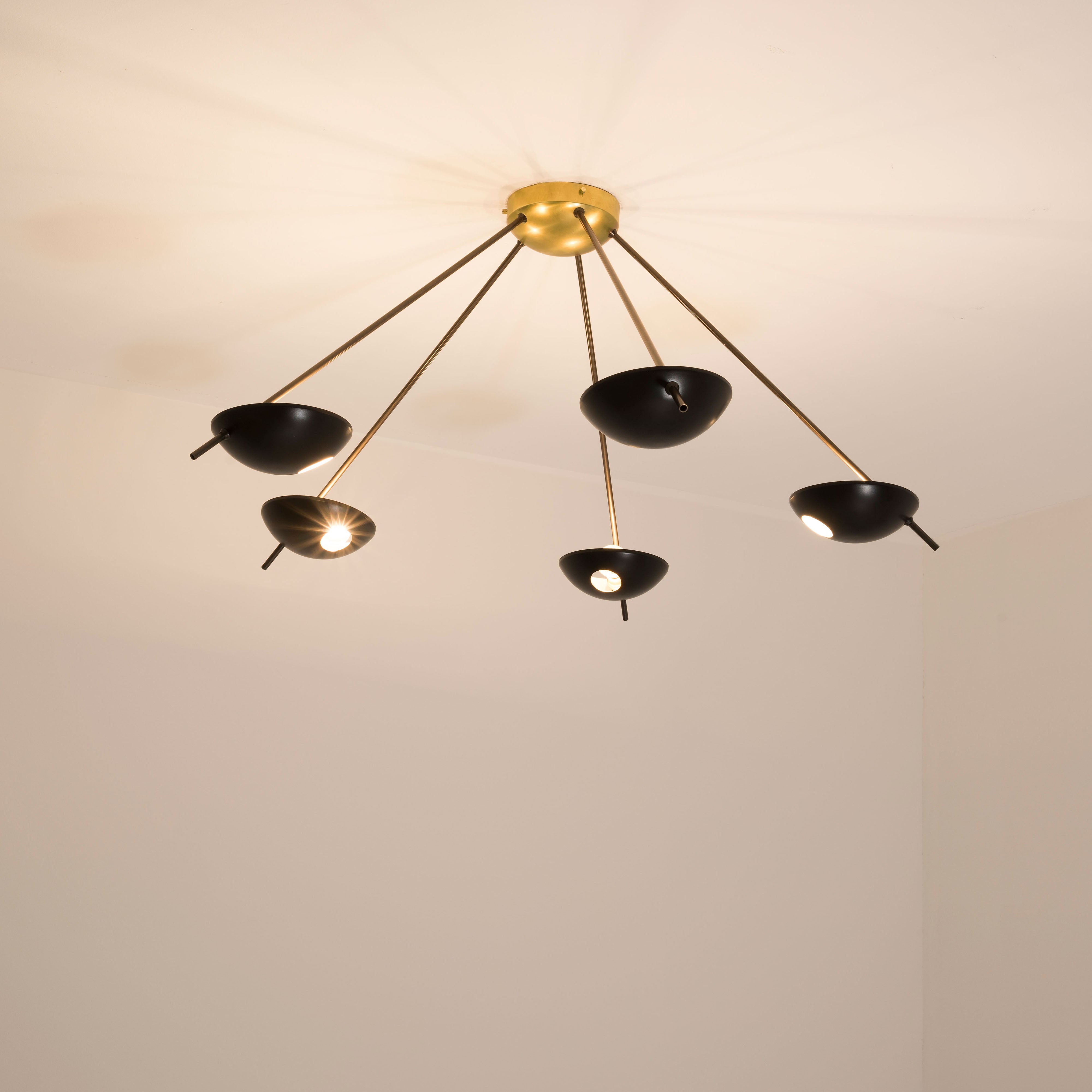 When human ingenuity uses light as a tool: Penta, with its elements and its shapes simplicity and with its light and shadow effects, represents a tribute to sundials, ancient solar clocks. From a brass core, 5 thin arms branch off, lightly supporting 5 painted brass plates. Penta becomes a point of light and color in any home interiors, an element of creative and colored decoration. To guarantee precision and attention to detail that would otherwise be impossible to achieve, Penta is completely handmade, representing, like all DFM production pieces, the excellence of Italian-made craftsmanship. It can be mounted both as a ceiling and a wall lamp.
DIMENSIONS
90 cm x 90 cm height 42 cm
35 in x 35 in height 17 in
Design for Macha atelier offers its customers the opportunity to create their desired configuration of the Helios collection lamps: to create a tailored design suitable for your interiors, contact us at designformacha@gmail.com
ELECTRIFICATION
Helios Penta contains 5 bulbs, it is compatible with LED and dimmable. The maximum voltage of the bulbs must not exceed 100V.
- US / CANADA (all electric components used are UL listed)
Wiring: 100/120 V, 60Hz
Bulbs: E 12 bulb socket
- Rest of the world 
Wiring: 220/240 V, 50Hz
Bulbs: E 14 bulb socket
Light bulb not included.
BRASS AND COLORS
Brass is timeless and at the heart of the design trend. DFM has developed strong expertise in terms of manufacturing and treatment to get incredible patinas.
Brass Patinas
Brass can be also painted using the same techniques used by automotive industry. You just have to choose from the RAL color guide.
SHIPPING
Shipments are made worldwide. The lamps are shipped within 8 working days after the order confirmation.
For any further details including wiring, shipping, warranty, specifications and brass patina/color options download the brochure of the collection or contact us at designformacha@gmail.com
Download collection brochure
REQUEST TRADE INFORMATIONS
Free DHL Express worldwide shipping;

The lamps are shipped within 8 working days after the order confirmation.